Partners
Mitel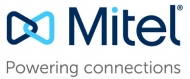 Founded in 1973, Mitel is a global provider of business communications and collaboration software and services. We make communication simple.
Mitel simplifies complex communications and keeps businesses in step with the pace of change. Our innovations make it easier to connect and collaborate, while reducing costs and implementation headaches.

NEC

At NEC we have more than 50 years experience in providing communication solutions systems to customers worldwide. As a leading company with a professional approach, we maintain a reputation for outstanding customer service.
We work with small and medium sized businesses in both the private and public sectors, providing systems and applications which enable collaborative working, increased productivity and significantly improved customer satisfaction.
TalkTalk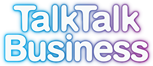 Over the past five years, through a combination of organic growth and acquisitions, we have built one of the UK's largest broadband and voice customer bases. We operate the UK's most extensive Next Generation Network. We use this advanced network to provide our customers with a range of clear, consistent value for money broadband, voice and associated services.

Oak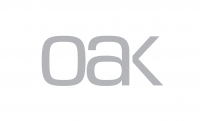 Oak started as primarily a Call Management Solutions provider. The company proceeded to grow, propelled forward by its reputation for pioneering and cost effective solutions. Oak was to change the industry again in the mid-nineties by introducing Windows™ based solutions, a first in the UK.
Today, with over 50 staff employed in the UK, Oak are SME market leaders in Call Logging, Call Recording, CTI and Wallboard, with over 20,000 systems installed in the UK alone. The company continues to provide cutting edge solutions, imitated, but never bettered.

Polycom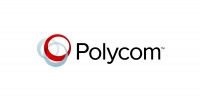 Companies choose Polycom for solutions that enable their geographically dispersed workforces to communicate and collaborate more effectively and productively over distances. Using Polycom telepresence, video, and voice solutions and services, people connect and collaborate from their desktops, meeting rooms, class rooms, and mobile settings. Organizations from a wide variety of industries and the private sector work with Polycom standards-based solution.

Vidicode
Vidicode designs, develops and manufactures sophisticated communication solutions, such as digital telephone recorders, digital audio recorders, professional answering equipment, network fax servers and voice recorders. In the past twenty years Vidicode has grown from a small local business, to an international distributor of innovative and advanced communications solutions. Vidicode has partners and distributors in over 40 countries worldwide. Vidicode solutions may be found at small businesses and large government organisations alike.
DrayTek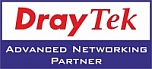 DrayTek established in 1997 by a group of talented engineers is now one of the world-leading suppliers of state-of-the-art networking solutions. We have migrated from the leading provider of remote access solutions to the customized networking solutions for diverse local markets around the world.
Our success comes from the way we build our brand. For us, DrayTek is not only a brand name but also a commitment of quality and service.

Retell

Retell not only supplies the best in professional telephone recording solutions and services, we also manufacture the hardware, designing and making our own circuit boards and even writing our own low and high level code. In fact, Retell is among just eight companies worldwide to make 'passive' call recording cards, and only three to produce 'active' cards. When dealing with Retell, you're dealing with Call Recording Experts.

HENRY HOWARD FINANCE Plc
Established in 1996, HENRY HOWARD FINANCE Plc. is a leading Independent Asset Finance House and Brokerage, specialising in Supplier finance and supporting the SME marketplace.