MiVoice for Schools
Education Solutions With MiVoice Office

Effective communication is at the heart of every successful school. MiVoice Office enables schools to harness new communication technology to deliver new ways of pupil learning, whilst enhancing the essential collaboration between students, parents and the school.

Benefitting schools in many ways
For technology to be of benefit to schools it must be integrated and easy to use. MiVoice Office delivers innovation and a communication solution that offers teaching professionals simplicity and seamless access to information.
MiVoice Office ensures your school, regardless of its size, is more flexible and responsive. Call routing allows incoming calls to be directed to the appropriate staff member on the first call. Schools can also pre-programme how calls are dealt with during high call volume periods to free up reception staff, for example before school starts when parents ring in to report student absence.
MiVoice Office through the inclusion of a complete suite of out of the box productivity applications, ensures your teaching professionals and office based team will instantly start to benefit.

MiVoice Office enables schools to lower costs and enhances teacher parent interaction

• Free up your staff time through better call handling Deliver flexible call routing & improve response times for incoming calls
• Active parental engagement Foster supportive parent-teacher communications through the use of collaboration and conference tools.
• Easier communication for teachers and staff Ensure teachers and staff have access to their individual voicemails within classrooms and throughout the school. Enabling teachers to be more responsive and connected with staff and parents.
• Twin your desk phone to a mobile phone No longer will members of the Senior Leadership Team miss a call. Twin their desk phone and mobile to ring simultaneously through a single contact number.
• Simplified administration A single administrator can manage, maintain and update the MiVoice Office through an embedded Administration & Diagnostics system.
• Save money through a lower total cost of ownership MiVoice Office provides your school with a complete suite of out of the box productivity enhancing applications as standard. Resulting in fewer servers to power, reduced space requirements, and reduced installation / maintenance charges.
• Mobility within the school grounds Mitel believes that teachers who are moving around the school grounds or out on the game fields should have access to the same applications as their in classroom colleagues. Including; transfer, conference, auto-attendant and access to their voicemail.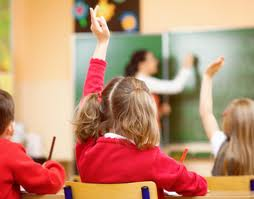 Putting the student and parent first
As parents enjoy more choice and are exposed to increased levels of Ofsted reports, Schools are under pressure to offer outstanding teaching levels. Parents expect to be kept informed in terms of decisions that affect their child's education and receive tailored communication that accommodates their individual circumstances.
Simple, networking & call routing can make a significant positive contribution to the initial point of contact between the parent and the school. Additionally eliminate the need to pay to use a third party audio conference company for your pre-scheduled or ad-hoc teacher to multiple parent conferences through the embedded conference features within the MiVoice Office.

Standards-based architecture
MiVoice Office adheres to recognised industry standards, enabling schools to leverage its existing infrastructure and to provide a smooth to transition path to the network centric communication model.
Built upon a scalable digital IP platform that combines the best of IP telephony and traditional TDM switching architectures. It's designed to scale and protect your initial investment through add-on modules and processors – all in a form factor that works for shelf-top, rack mount and wall mount scenarios.
MiVoice Office schools a complete suite of out of the box productivity applications including: Unified Voice Messaging with Automated Attendant, Meet-Me Conferencing, Automatic Call Distribution, Hot-Desking, Mobile Hand Off, Teleworking and Reporting.
For more sophisticated requirements, including web and video collaboration for classroom link ups with partner schools around the world. MiVoice Office can be complemented with Mitel MiCollab.