Second User Range
MERIDIAN OPTION
BT NORSTAR
MITEL
LUCENT
ERICSSON MD110
GPT ISDX
Other
Ash Telecom can supply refurbished equipment; parts and service to
BABT
and
PXML
standards. All refurbished equipment supplied comes with a one-year warranty.Our stock lists our constantly updated and keenly priced to keep you the customer within budget. Our sales consultants can advise on the wide range of equipment suited to your individual requirements. Potential savings of up to 50% off manufacture prices on second user call centres, and telephone systems. We also specialise in relocation of voice and data equipment. If you are looking to sell old equipment we believe that we can offer generous prices for dismantling, removal of equipment, cabling, minimising disruption and inconvenience.Below is some of the vast range of second user products Ash Telecom can supply:
Horizontal blue line 1
---
Meridian Bookmark
MERIDIAN

OPTION 11, 51, 61, 71 & 81


HEADSETS FOR AGENTS AND OPERATOR
PLANTRONIC
GN NETCOM

A wide range of new and refurbished headsets. We offer competitive rates for repair of headsets as well as long term maintenance. (Maintenance contracts available on request).
Horizontal blue line 2
---
Norstar Bookmark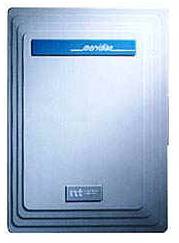 NORSTAR
Compact
Compact Plus
Modular 8 x 24
Modular 0x32
Modular Plus

HANDSETS
M7100
M7208
M7310
M7324
Horizontal blue line 3
---
Mitel Bookmark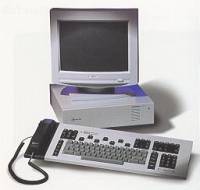 OPERATOR CONSOLES
Superset 7ND
Superset 6
Superset 7000
PC Based
Horizontal blue line 4
---
Lucent Bookmark
LUCENT DEFINITY EQUIPMENT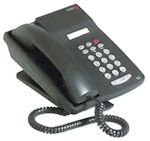 DIGITAL TERMINALS
6400
P652 6402D (display)
P643 6408D+ (display)
P645 6416D+ (display)
P647 6424D+ (display)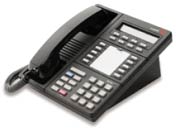 8400 Series
P258 8410
P214 8410 D (display)
BNP216 8434DX with PSU
BNP243 8411 D (display) with RSU

9400 Series

P238 9410D (display)
Horizontal blue line 5
---
Ericsson Bookmark
ERICSSON MD110 EQUIPMENT
DIGITAL HANDSETS MD110 PHONES
2500 SERIES
2501 (Black, White or Ash)
2531 (Black, White or Ash)
2561 (Black, White or Ash)
2562 (Black, White or Ash)
2600 SERIES 2601 (Black, White or Ash)
2631 (Black, White or Ash)
2661 (Black, White or Ash)
2662 (Black, White or Ash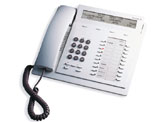 3000 SERIES
3119 (White or Charcoal)
3201 (White or Charcoal)
3202 (White or Charcoal)
3203 (White or Charcoal)
3213 (White or Charcoal)
ISDX Bookmark
ISDX EQUIPMENT
ISDX-DX150-DX150R-ISDXS REALITY-ISDXL Reality
GPT ISDX-GPT ISDX
Siemens Realitis DX-Siemens Realitis DX 150-Siemens Realitis DX150R

Also complete system software
- (3.6) up to (6.2)
ISDX Reality ( New all purpose system Ver: 6.2)
ISDX Micro (Small System)
ISDX S (Medium System)
ISDX L (Large System)
Horizontal blue line 6
---
Other Bookmark
More Systems
Hicom
SDX
Call Centre Accessories
Call Centre Systems
Recording Equipment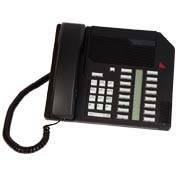 HANDSETS FOR OPTION
M2006
M2008
M2616
M2216 ACD Agent Terminal
M2250 Operator Console

PERIPHERAL EQUIPMENT
Digital line cards, Analogue line cards, PRI cards for ISDN30, Co Trunk cards, Meridian Mail (Voice-Mail), ACD MAX , battery back-up units, etc.

NEW GENERATION 3 SERIES
M3820
M3310
M3110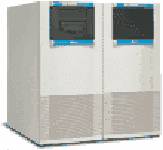 MITEL
SX2000 VS,
SX2000 S,
SX2000
SGSX2000 Light
SX2000 Micro Light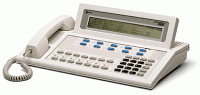 TERMINALS & HANDSETS
Refurbished
Superset 4
Superset 4DN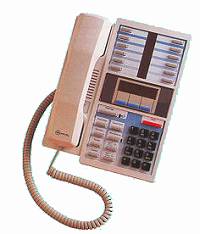 NEW
Superset 410
Superset 420
Superset 420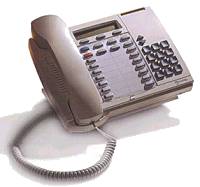 Latest
Superset 4015
Superset 4025
Superset 4150


PERIPHERAL EQUIPMENT / CARDS
Extension card ONS 320 BB or 320 CD
Digital Extension card DNIC
Analogue Trunk Card LSGS
Cept Format [ISDN30 / DASS] DPNSS / QG31
DID Direct Dial Card
OPS Off Premises Card

Hardware Options
Trunk Circuit Packs BNP1 13 TN2464 - DSI Circuit pack PRI/2MB 30 Channels
Station Circuit Packs ProLogic csi to ci
BNPO24 TN221 4 2 wire digital station circuit pack 24 ports
BNP1 11 TN21 81 2 Wire digital station circuit pack 16 ports
BNP1O9 TN2215 Analogue station circuit pack 16 ports
BNP1 14 TN556C BRI Trunk / Station circuit pack 12 ports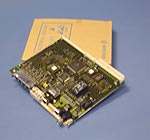 PERIPHERAL EQUIPMENT
BTU1 E/L Trunk Interface
ELU22 Extension Lines
ELU25 Digital Telephone I/F
TLU 22 SSDC5 Trunk Interface
TLU50 (ISDN30) DASS2 /2MBIT Interface
ELU28 Extension Lines
ELU29 Extension Lines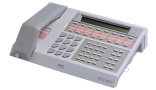 MULTILINE TERMINALS & HANDSETS
ISDT 210 14 B Handset
ISDT 300 15 B ACD Agent
ISDT 300+ 16 E ACD Supervisor Console
12 B Handset
14 B Handset
15 B ACD Agent
16 E ACD Supervisor Console
DT 60 Handset
DM 24/25 Handsets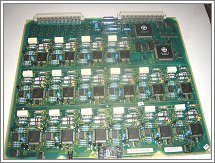 PERIPHERAL CARDS
Analogue extension with codec
SLIK SLAK extension card
DLI (ISDN 30)
ASDT card
ASSEF card
BRAIF
ATI card